That's The Way I Like It (Part 1)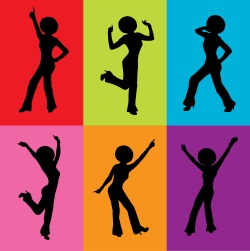 Whatever it is, it's got be funky!
Ok, ok, ok, disco time people! And here's the groove to really lay it on. Get your harmonica chops ready for KC & The Sunshine Band….aaaah that's the way, a-ha, a-ha, I like it, a-ha.
That's The Way I Like It was a disco hit in 1975 when trousers were so flaired they called them bell-bottoms and the waist band came up so high you could count the buttons. In the summer time, a short trouser emerged which they named 'hot pants'. And as for the shoes they called spoons…go ask grandad! But hey, whatever it was, as long as it was funky, it was cool. Now let's go disco.
That's the way, a-ha, a-ha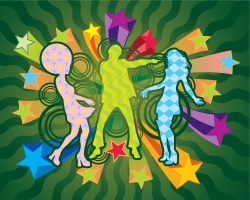 Disco music of the 1970s was made for dancing. It grew out of an earlier style known as funk music. Funk was based on a strong drum and bass line, often punctuated with blasts from a big old horn section of trombones, trumpets and saxophones. Which is where we come in as harmonica players.
In this series we'll be working as a horn section, playing in two parts – a main line and a harmony line. We'll start with the main groove or head, then we'll look at the intro, some support chords and finally the lead part. These are all quite simple, but they're quick. Learn to play them slowly at first, then practise and pick up speed. And whatever you do, it's got to be funky!
I like it…. a-ha
Here we go then. Grab a C major diatonic harmonica and some harp friends, and let's check out the main groove or head. Decide whether you are going to follow the main line or the harmony line. D means draw (breath in). B means blow (breath out).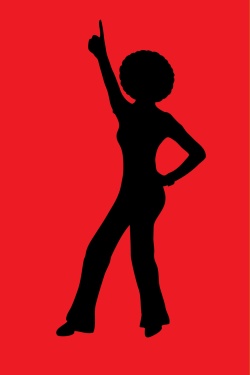 Numbers shown are for a 4 hole harmonica. (For ten holes change 1, 2, 3 and 4 into 4, 5, 6 and 7). Tracking the words should help guide you through the rhythm. If you see a X, this means remain silent and let the beat take over.
The lead part follows the words shown. You play the a-ha a-ha part which follows the lead. Together, the main and the harmony lines sound like this..
That's the way…
1B   1D   1B   1D (a-ha, a-ha)
X     X    2B   2D (a-ha, a-ha)
I like it…
X     X   1B   1D
X     X    2B   2D
That's the way…
1B   1D   1B   1D
X     X    2B   2D
I like it…
X     X    1B   1D
X     X    2B   2D
Now you've got the head. You can repeat this as often as the song requires. Try swapping lines so you understand the timings and how the lines connect.
Shake your body down to the ground!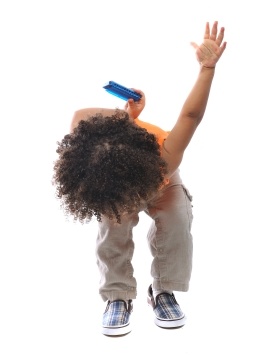 Top tooting – take a bow! Now practice and show your friends, family and grown ups what you can do.
In Part 2 we'll look at the intro part that repeats later in the song. In Part 3 we learn a chord accompaniment to the lead part, and finally in Part 4 we'll investigate the lead part itself.