Harmonica Heroes For Key Stage 1
The Z Factor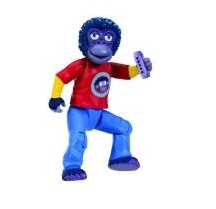 We all know about the X Factor, but have you ever heard of the Z factor? That's the name of a programme from CBeebies ZingZillas. It features lead singer Zak playing his favourite instrument, the harmonica! 
Zak also introduces us to his friend Philip Achille who plays harmonica. Together they perform Do A, Do A, Do A Duet with the band. Click this link and choose The Z Factor video clip to hear the song. Now, all this talk of ZingZillas started us thinking. Are there any more children's harmonica heroes out there? Let's see what we discovered…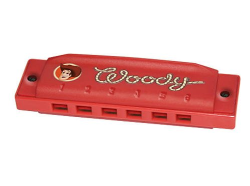 To infinity and beyond
Yes there are! Let's start with Toy Story 3, where the toys are imprisoned by the wicked Lotso and his gang. Languishing behind bars, Hamm plays a tune on his harmonica to keep spirits up, like all good jail birds. And pigs. A bad Buzz Lightyear bangs on the bars of Hamm's cell and orders him, "Quiet musical hog – knock it off!"
You probably know that the harmonica was popular with Cowboys too. They often played it beside their campfires after a long day in the saddle. Woody's red Roundup harmonica is in the picture. So warm up your coffee, tuck into some beans and click the green button to hear the sort of tune Cowboys liked to play.
We'll take you up to Moomin Land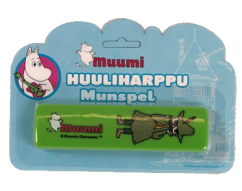 Anyone who knows the Moomins will know who Snufkin is. He visits Moomin Valley each Spring carrying his few belongings, which include his big green feathered hat, his pipe, a flute and a harmonica. Or huuliharppu as they call the harmonica in Finland (where Moomin stories first came from).
The great thing about the harmonica is, just like Snufkin, you can take it with you wherever you go. Slip it in your bag and take it to school. Pack it in your suitcase and take it on holiday. Or just keep it in your pocket and play it whenever you feel like it.
See if a grown up can help you find a video of Snufkin playing the Moomins theme music on his harmonica. Try to describe how the harmonica sounds or how the tune makes you feel. Some words we thought of were calm, jolly, sleepy, happy, relaxed, soothing and mysterious.